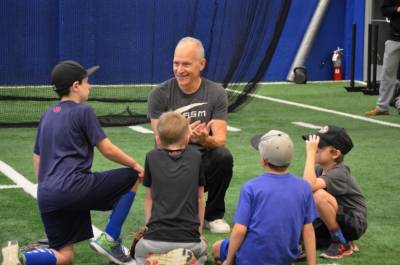 One day at my hitting school, during a class with nine-year-old boys, we were working on the technique of hitting the ball using a pitching machine. One boy, Jake, was struggling with this new skill. His dad finally decided to point out to me all the different things that he was doing wrong with his mechanics.
I replied with, "He's doing alright. New things can take some time." Jake's father said, "No―he just won't do what he's told!"
I was a bit shocked by Jake's father's lack of patience and need for instant results. I felt like saying, "Why don't you jump in there and let me speed the machine up to about 80 m.p.h. and I'll tell you to 'just hit it' and see how you do."
...