Silicon Valley Eagles
The Silicon Valley Eagles Soccer Academy blog is a great source of soccer coaching tips, parents and players improvement tips and advises, and updates on the soccer world news.
THE TOOLS TO MAKING COLLEGIATE SOCCER PLAYERS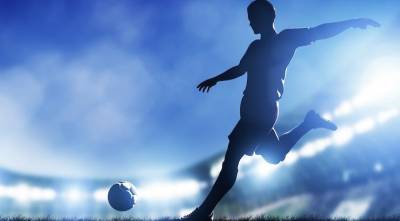 We all know — games are more fun. More fun for the kids. More fun for the parents. In a typical training session, the most common question asked by the players is "when are we going to scrimmage?" As trainers, we have been taught to let the "game be the teacher" but, why is training more advantageous to developing players than games? The answer is MATH.
In a typical training session, each player has a ball. It may be that the ball per player ratio is 1:1, 2:1, 3:1, or 4:1 (depending on age and activity), but in almost all cases is the ratio better than 22:1 (or 16:1 for 8v8), which is what you get in a game. In other words, as a parent, ask "how often is my child touching the ball in training versus a game?" That, among other benefits, is the advantage that training has over game play.
Tom Turner, a prolific writer and proponent of player development, breaks down the touches on a ball thus:
In a study of 1500 ODP level female players, the average number of games reported played over the previous twelve months was 116. With an average game duration of 80 minutes and a maximum roster of 18, and with the ball out of play for an average 33%, the typical player would experience 1.5 minutes of active play per game for a total of 174 minutes per year. Less than 3 hours of ball contact! (Turner, 2003)
Turner continues,
Under FIFA-3 substitution rules, a young soccer player competing in 100 games per year will only come into contact with the ball for a maximum of 300 minutes, or 5 hours. The recommended ratio of training sessions to games for 9-12 year-old players is 70% training and 30% games.
Dr. Thomas W. Turner, U.S. Youth Soccer Total Player Development, On behalf of Region II Coaching Committee, Fall 2006.
Roger Bennett recently authored an article for espnsoccernet.com where the issue of frequency of training was the topic. Bennett, who co-host the popular Men in Blazers twice weekly on Sirius Radio (a hysterical show — I highly recommend for a lighthearted but thoughtful take on the game), addressed the issue in his article questioning why and if the U.S. will ever develop a player on the level of Lionel Messi. You can read Bennett's piece by clicking here. It is a great piece with lots of research and interviews with top talent evaluators in the country, including the two men who administer the U.S. Academy system.
Those two men are Alfonso Mondelo and Jeff Agoos, technical directors at MLS. Mondelo, a Spaniard, questions how helpful pay-to-play soccer is in locating and nurturing top talent. In Europe, the major clubs subsidize soccer play and training for youth. Even now, though, with still few professional soccer teams offering free training, they only offer it to Elite players and only when they are around the age 14. The U.S. will be dependent on clubs to do the training in the critical years (8-12), and that will remain pay-to-play until someone comes and pays the wages of the trainers. This is one of the reasons it is hard to compare the European model to the U.S.
Agoos explains,
Our goal now is to build a system targeted at producing pro players instead of college talent and there is a world of difference between the two. We focus on the individual not the team — the one or two players in every squad who we can push to the pro level. Having MLS as an aspirational destination for these kids is game-changing.
The key now is to build an environment where everything from the infrastructure, facilities, coaching and training are done right. We are still a distance from where we want to go.
Tony Lepore, U.S. Soccer's development academy director of scouting, revealed:
The first thing we realized was the 4,000 prospects we consider our elite were playing way too many games. A survey revealed the average under-15 player took to the field over 100 times a year, suiting up for high school, club, district, regional and national teams.
As Mondelo evaluated the American system, he noticed that our kids play way too many games too. He recommends a schedule that is 4:1 training to games: four training sessions for every one game. Based on four sessions per week during certain months (10 months), the math adds up to 350 hours. By contrast, Ajax youth academy averages 576, Barcelona's 768.
So, you do the math. For many of us parents, tournaments and games are fun for us too. Training…not so much. But, how serious are we about developing our players? Are we disguising our adherence to "player development" behind a guise of win at all costs?