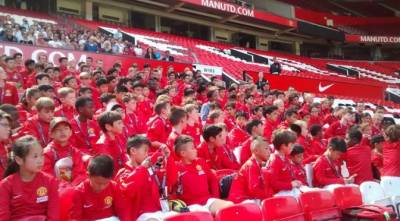 Making it in soccer is difficult. Training programs and players have improved dramatically in the past 15 years. Worldwide exposure has grown the sport and our knowledge about the development of elite athletes is progressing every day. To make it to the elite levels of soccer it takes a combination of skill, resources, luck, and opportunity. But even on this treacherous development journey, a player still has a lot of control. Through observation and research, we have learned that elite youth athletes exhibit similar thinking processes and behavior.
As a professional trainer, I have numerous stories about players that have progressed to the next level. The problem is that anecdotal evidence is heavily biased and not necessarily accurate for generalization. But when on-field observation aligns with empirical research, then we know we are starting to discover important truths about the elite youth player. In learning and athletic development, research confirms that the best performers are successful at self-regulation. Self-regulation involves processes that enable individuals to control their thoughts, feelings, and actions. Effective self-regulators can adapt and control behavior/thinking to counter responses that might prove detrimental to performance. For example, a youth player shooting a penalty kick to win a game is a stressful situation. An effective self-regulator could probably calm their emotions, disregard parents screaming "kick it," and rely on their training to execute the task at hand. As a result, this athlete would increase their chances of scoring the goal. In sport, effective self-regulators are typically the best learners. Athletes who better control their learning and environment are more often capable of maximizing their athletic potential and thus succeeding in high performance settings. This is relevant to elite sport where you are constantly battling to earn or maintain a spot.
Behaviors and cognitive (thinking) processes of successful elite youth athletes:
...