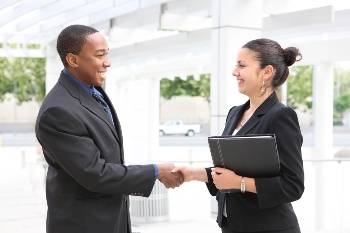 There's no question about it: kids (and kids at heart) love participating in team sports. In 2011, 21.5 million children between the ages of 6 and 17 played a team sport. And, as ESPN says, "Youth sports is so big that no one knows quite how big it is."
Whether it's soccer, basketball, football, baseball, hockey or rugby, playing an organized sport is a great way for both kids and adults to stay in shape, build close relationships and learn about themselves. Another benefit that many people don't think of? Being part of a team can also help people prepare for business success.
Participating in a team sport is about more than just having fun. It's also about doing your best to support the goals of a group of your peers. If you're looking for ways to prepare for your own future success in business, or you want to establish a solid foundation for your kids, it's worth your time to consider participating in a team sport.
...